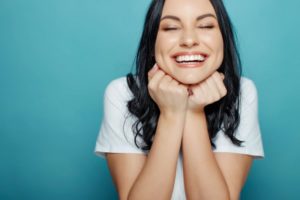 Research has shown that smiling not only improves mood, but boosts the immune system, lowers blood pressure, and reduces stress. Unfortunately, some people don't feel confident about their teeth, so they are less likely to reap these benefits due to not wanting to show them. However, there's good news! Cosmetic dentistry is able to fix a broad range of dental imperfections. Here's what to know about it and some of its services.
What Exactly is Cosmetic Dentistry?
As a particular dental specialty, cosmetic dentistry improves the appearance of your teeth, bite, and gums. It also primarily focuses on changing the color, shape, size, and alignment of your pearly whites, thus affecting the overall aesthetic of your smile. Cosmetic dental procedures can fix discoloration, misalignment, chips, cracks, gaps, and uneven gums. Although most of the treatments are considered non-essential, some are medically necessary and provide restorative benefits.
3 Common Cosmetic Dentistry Services
There is a wide variety of services offered to achieve your dream smile. Here are three of the most common ones:
Veneers
If you are dreaming about flawless teeth, veneers are the way to go. Ultra-thin shells of porcelain are adhered to the front surfaces of teeth, concealing any flaw and imperfection from view. In two dental appointments, veneers can fix chipped, cracked, gapped, discolored, and misaligned teeth. Your new smile will also look completely seamless and natural-looking since the porcelain sheaths are custom-matched to the enamel of your surrounding teeth.
At-Home Professional Teeth Whitening
Over time, your smile can become less vibrant. The foods and drinks you consume begin to stain and discolor your teeth. Luckily, you can brighten your pearly whites with professional teeth whitening! Your dentist will provide you with custom-made trays and special bleaching agents. After wearing the treatment as directed for a few weeks, your smile will be several shades whiter.
All-Ceramic Restorations
Many years ago, metal was used to repair damaged or decayed teeth. Although these restorations were certainly effective, they were highly noticeable. Nowadays, many dental offices offer ceramic ones to mimic your teeth's appearance. This treatment solution perfectly blends aesthetic and restorative benefits in a long-lasting and biocompatible fashion. With all-ceramic restorations, you can enjoy improved oral health and a beautiful smile in just one visit to your dentist!
Are you ready to reap the benefits of flashing a bright, beautiful smile? With the help of your cosmetic dentist, you'll be beaming with confidence in no time!
About the Practice
At Costello & DeHart Dental Excellence, our dentists Dr. Ernie Costello and Dr. Jay DeHart are eager to help you get the smile of your dreams! We offer a range of services, including cosmetic treatments like veneers, professional teeth whitening, and all-ceramic restorations. With a 5-star rating on Google, we use customized plans and advanced technology to meet your dental goals. To schedule a consultation, contact us through our website or call (847) 259-1111.