Children's Dentistry – Arlington Heights, IL
Keeping Kids' Smiles Healthy for Life!
At Costello & DeHart Dental Excellence, our team of dentists and dental care professionals truly go the extra mile to make each patient's dentistry experience exceptional, but we especially enjoy meeting young patients and helping them achieve and maintain their healthiest smiles. If you're new to the area or looking for a new dental office home for your whole family, look no further. We offer comprehensive dentistry services for kids and adults, and we do our utmost to ensure your whole family will actually look forward to visiting us for all of their dental care needs. If Costello & DeHart Dental Excellence sounds like the dentistry home you've been looking for, give our friendly team a call today. We look forward to working with you to achieve all of your oral health care goals, including keeping kids smiling with children's dentistry in Arlington Heights, IL.
The Importance of Oral Health for Kids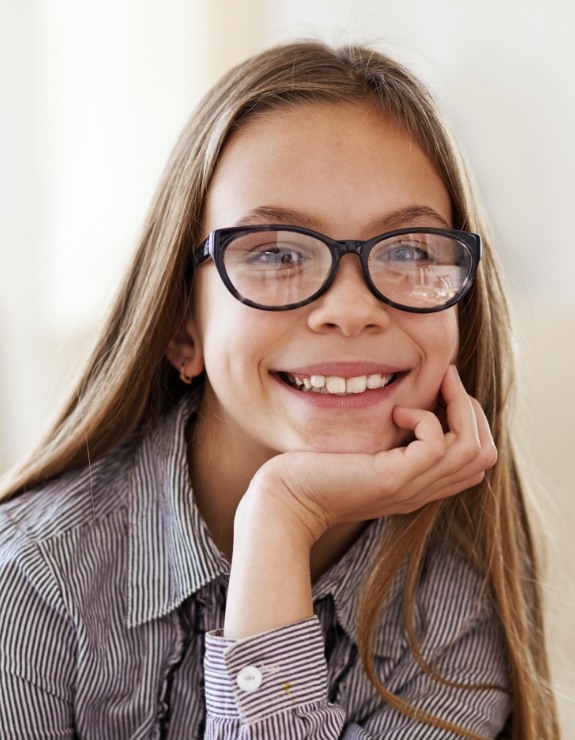 Adults often think that their kids don't really need to worry about taking care of their primary (baby) teeth. Unfortunately, this is just not the case. In fact, children who learn to care for their own teeth at an early age and who continue to make regular trips to the dentist's office throughout their dental development are much more likely to have healthy adult teeth. When your child visits Costello & DeHart Dental Excellence, our team will help them develop great at-home hygiene and create positive associations with the dentist. Our goal is to help kids learn to love visiting the dentist.
At-Home Oral Hygiene Tips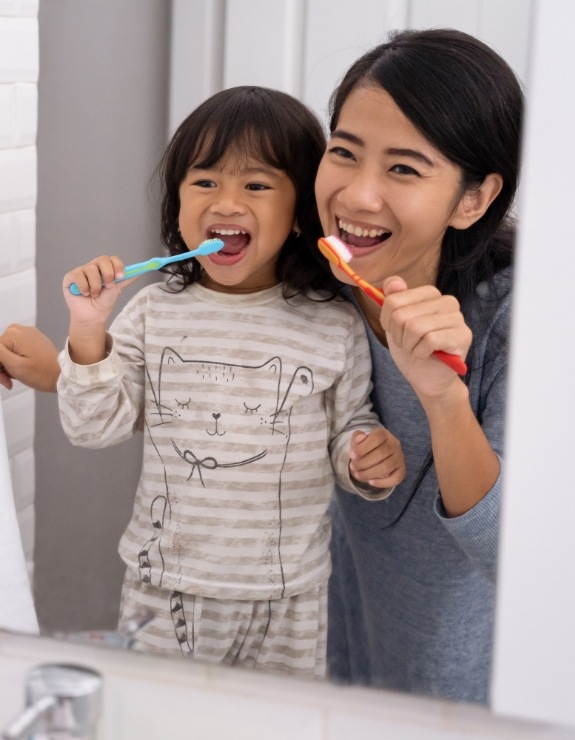 As kids are learning to brush and floss on their own, our team of skilled hygienists can help them to perfect their technique, but we rely on parents to check their work at home. Make sure kids are brushing for at least two minutes at a time at least twice a day. Help them to make sure they spend enough time brushing all sections of their teeth. While flossing isn't a favorite activity for most adults, it's essential that kids floss at least once each day. Try to limit snacking between meal times and only offer sugary or acidic foods and drinks in moderation. Make sure kids who grind or clench their teeth during sleep have protective mouthguards and keep your little athlete's smiles safe with sportsguards.
Kid-Friendly Preventive Dentistry Services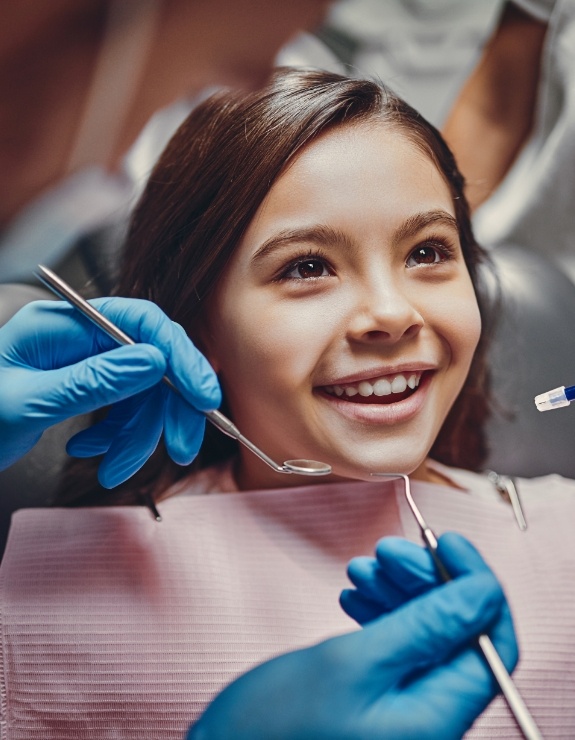 Like adults, kids need to visit the dentist every six months for dental exams and teeth cleanings. These visits help to ensure children maintain the healthiest possible smiles. In addition to twice a year dental exams and professional teeth cleanings, we also offer a number of other kid-friendly dentistry services, including:
Dental sealants – these clear coats of plastic protect teeth from bacteria, plaque, and tartar accumulation that leads to the weakening of tooth enamel and potential for cavities.
Emergency dentistry – when kids experience accidents that damage their smiles, we're here to help them repair the damage right away.
Tooth-colored fillings – to repair cavities in primary and adult teeth, we offer cosmetic tooth-colored fillings to achieve a flawless result.
Benefits of Visiting a Family Dental Office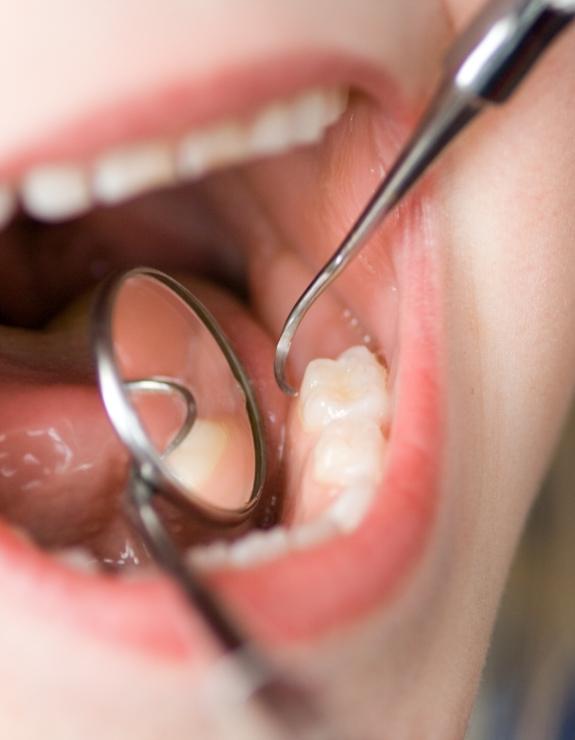 Many parents believe that the best place for their kids to receive dental treatment is with a pediatric dentist, but in many cases, visiting a family dental office is the ideal solution. Some of the many reasons why it can be beneficial to visit a family dental office include:
Convenience – if you have to make multiple trips to multiple dental offices, you're less likely to keep up with all of your family's necessary dental care. Visiting our family dentist means you can bring the whole family to see us on the same day. We even offer evening and weekend dental office hours to accommodate almost any schedule.
Comfort – when your child is able to visit the same dental office that you do, they can observe your experience. This can make the dental process feel safer and more comfortable for young children.
Consistency – if your child visits a pediatric dental office, they will likely need to transition to an adult dental office after their permanent teeth erupt. This can be uncomfortable for the child, and it may not be the best option to ensure optimal oral health. When your child visits the same dental office throughout their dental development, you can rest assured they'll receive consistent treatment.