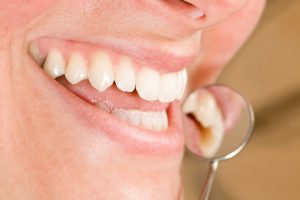 Do you have dental insurance? If so, we want to remind you that your benefits are set to expire when the ball drops on New Year's Eve. You pay a lot of money for your plan, so don't let it go to waste. Plan now to maximize on your investment in your oral health! Your dental insurance should fully cover preventive care and a portion of restorative care, too. Have you been putting off necessary dental care? Act fast and that same day crown in Arlington Heights you've been needing could be finished before January 1!
What Dental Insurance Covers
While insurance plans vary based on what you pay as a deductible, who in your family is covered, and what services you select, most plans provide coverage that looks a little something like this:
Preventive and diagnostic care, 100 percent covered. That includes two checkups and cleanings and a set of x-rays each year.

Routine restorative care, 80 percent. Fillings, root canals, etc.

Advanced restorative care, 50 percent. Crowns, bridges, etc.
For treatments that are not fully covered by your dental insurance, you pay the amount due out-of-pocket at the time you receive services. Your in-network dentist then files the claim and receives the full amount later.
Some of the best dental insurance plans cover certain cosmetic treatments or orthodontics, too. Contact your insurer directly to learn the details of your coverage. If your insurance is provided through your employer, you can also discuss benefits with your human resources department.
Dental Insurance at Costello Dental
We are committed to offering excellent dental care — and we want it to be as affordable as possible, too. That's why our team of experts is happy to work with your dental insurance provider. In addition to talking through your benefits and helping you decide how to make the most out of your plan, we will gladly process and file claims with any insurance provider to maximize your coverage.
Maximizing Your Investment in 2016
To make sure you are getting the most out of your dental insurance this year, give our office a call to discuss your dental health record. We know it's not easy keeping track of where you are in your journey to achieving and maintaining excellent oral health, but that's our job! Our staff can remind you if it's time for a checkup and cleaning, if you have been putting off necessary restorative care, or if you could benefit from any other treatment that may be covered by your insurance.
Speaking of restorative care, a same-day crown is a perfect example of a treatment you can have before your benefits run out on December 31. With CEREC technology at Costello Dental, we can get you in and out with a sturdy, beautiful dental crown, discounted by your dental insurance plan. All in just one day!
December Is Busy. Get Started Today!
We're the dentist you have been looking for when you search "dentist near me," so get in touch with Costello Dental, the dental office where everyone is family, today! You can also request an appointment conveniently online. We look forward to helping you make the most out of your dental insurance, for the benefit of your wallet — and your oral health.