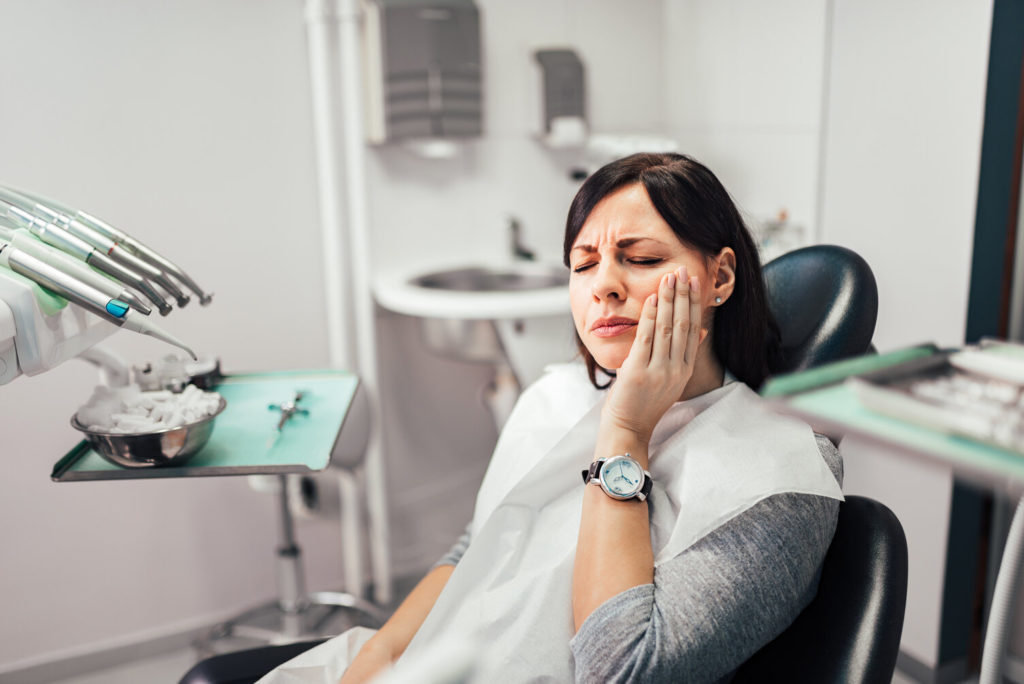 You woke up this morning with intense pain in one of your teeth. Though this is unlike anything you've experienced before, you have a busy week ahead and are hoping the pain will go away on its own. Though not all tooth pain warrants a dental emergency, ignoring it and waiting for the discomfort to subside may lead to more harm than good. Read on to learn about three types of tooth pain that you shouldn't ignore and should seek immediate treatment for.
#1: Frequent Sensitivity
Do you experience extreme sensitivity in your tooth whenever you drink a cup of coffee or eat a bowl of ice cream? If your teeth are sensitive to hot or cold temperatures, it's time to call your dentist and set up an appointment. Some patients are prone to tooth sensitivity due to genetic or outside factors. Even so, discomfort like this is often the result of clenching or grinding of the teeth, eroded enamel, cavities, or tooth decay. To keep the damage from spreading to other teeth, visit your dentist as soon as you can to remedy the issue.
#2: Consistent Discomfort
It's normal to experience some discomfort after a dental procedure as your mouth heals and adjusts. If you experience consistent discomfort that stems from the mouth, this could indicate that you have an impacted wisdom tooth, your teeth are shifting, or you have a cavity. Luckily, your dentist can diagnose the issue and administer prompt treatment.
#3: Sharp, Stabbing Pain
If you feel a sharp, stabbing pain in one of your teeth, this could be an indicator that you have a cavity or an infection in your mouth. Leaving this untreated will allow the condition of your teeth and gums to worsen and can lead to gum disease or even tooth loss. To prevent these issues from occurring, call your dentist as soon as the pain begins so they can find the cause of the pain and determine how to treat it.
If you experience one of the above forms of pain, make sure to visit your dentist as soon as possible. Even if the dental pain you're experiencing isn't that bad, it's wise to visit your dentist as soon as possible so they can fix the issue and you can get back to enjoying a bright, beautiful smile!
About the Author
If you're experiencing tooth pain in Arlington Heights and are in need of assistance, Costello & Dehart Dental Excellence is here to help. Led by Dr. Ernie Costello and Dr. Jay DeHart, they offer a range of oral health services from routine checkups to emergency dentistry. They will do a thorough exam to get to the root of your dental pain and eliminate discomfort for a healthier, happier smile. If you want more information on tooth pain or are interested in setting up an appointment, call Costello & Dehart Dental Excellence's office at (847) 259-1111 or visit their website.