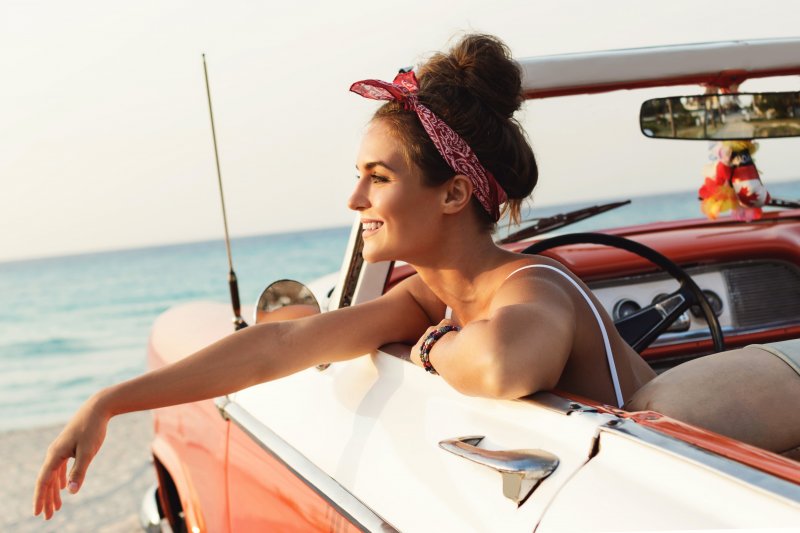 Do you want to brighten your smile? If so, then you're probably considering getting teeth whitening. Whether you choose to undergo an in-office or at-home procedure, you can be sure to enjoy your enhanced pearly whites for many months to come! However, you might be wondering when you should get the treatment. Read on to learn four reasons why summer is the perfect time for teeth whitening.
Reason #1: Quick & Effective Treatment
While there are various cosmetic dental treatments, none are as fast and easy at brightening your smile as teeth whitening. Your dentist can provide you with a safe and powerful bleaching agent to apply to your teeth. They can then use a special UV light to blast away stubborn stains, whitening your enamel by several shades in just a single visit! You can also choose an at-home option where you can gradually brighten your pearly whites over two weeks. Afterward, you can go straight to enjoying your fun in the sun.
Reason #2: Boosts Your Confidence
Summer is a good time for meeting new people or spending plenty of moments with friends and family. Not only will teeth whitening improve your smile, but it can also boost your self-esteem in the process. Having increased confidence will make you feel more comfortable with showing your pearly whites, which can be a great first impression. Others may see you as outgoing, inviting, and more attractive with your brightened teeth.
Reason #3: A Photogenic Smile
Whether you're on vacation or visiting the beach, there are bound to be photos taken! It can often feel embarrassing to show your teeth if you have discoloration or stains. To avoid the urge to hide your pearly whites, you can try getting teeth whitening beforehand. This way you can feel free to show off your beautiful bright smile at any moment.
Reason #4: A Fresh Look for Special Events
Do you have plans for a summer trip or a special event? If you're preparing to go to a wedding or travel overseas this season, then you probably want to ensure you look your best while you're there. Getting a quick and effective professional teeth whitening can be the boost in appearance you're looking for!
So, if you're interested in fully enjoying your summer with a brightened smile, feel free to speak with your dentist. They'll be more than happy to discuss your options and provide the treatment that's right for you.
About the Author
Dr. Ernie Costello is a proud affiliate of several prestigious groups like the Academy of General Dentistry, the Chicago Dental Society, and the American Dental Association. He received his dental doctorate from the West Virginia University School of Dentistry and regularly pursues continuing education to refine his expertise in the field. He provides a wide selection of advanced treatments, including teeth whitening for a more beautiful smile. If you'd like to schedule an appointment this summer, visit his website or call 847-259-1111.