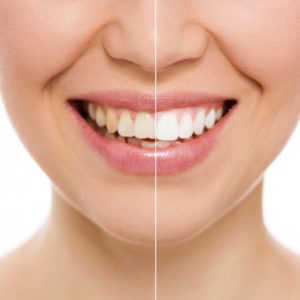 There is something about a set of bright, white teeth. They send a message to the world that you're vibrant and full of energy. And then there's the confidence boost that comes along with having a nice smile. To achieve this, many people turn to over-the-counter (OTC) teeth whitening products. What can happen when these products are overused? Read on to find out and learn about the differences in quality between store bought and professional whitening agents.
Key Details About OTC Whiteners
The first thing to know about store bought whiteners is that the ingredients aren't nearly as concentrated as those used by a dentist. Therefore, the results won't be the same. Unfortunately, many people expect the same outcome. When it's not achieved, they make the mistake of overusing the products in an attempt to brighten their teeth to a desirable level. This can lead to gum irritation and enamel damage.
Here are some basic guidelines that should be adhered to when using OTC whiteners:
Follow the Instructions – It's important to only use the product as directed to avoid an injury or other issues.
Check the Label – Carefully read the label and make sure the teeth whitener has no higher than a 10% concentration of bleach.
Make Sure It's a Good Fit – Store bought whiteners are typically applied with trays or strips. Make sure they fit properly to avoid gum irritation.
Proper Treatment Time – You should only use OTC whiteners for 10-14 days. Otherwise, you could damage your teeth.
The Differences Between Professional and OTC Whiteners
Many people overuse store bought whiteners in an attempt to achieve the same results as professional teeth whitening. The reality is that the most phenomenal results are achieved by visiting a dentist. As mentioned earlier, the products used have a higher concentration of bleach. This is allowable because your cosmetic dentist in Arlington Heights is highly skilled and knowledgeable of the correct dosage and application techniques.
Unlike the generic trays that are used with OTC whiteners, the dentist will custom craft a set of trays to fit perfectly in your mouth. This helps to prevent any gum irritation and the potential of swallowing the whitening agents. Furthermore, the dentist will determine whether teeth whitening is safe, based on the current condition of your teeth. After all, cosmetic dentistry takes second place to maintaining excellent dental health.
An Added Safety Measure
If you're considering store bought teeth whiteners, be sure to take the necessary precautions, which should include receiving a dental checkup. By knowing the condition of your teeth and sharing your plans with your dentist, you can avoid any unwanted mishaps on your road to a brighter smile.
About the Author
Dr. Ernie Costello is a graduate of the West Virginia University School of Dentistry. So he can provide comprehensive care, he has received advanced postgraduate training, and he pursues continuing education to further expand his knowledge. Additionally, Dr. Costello maintains professional affiliation with the Illinois State Dental Association and other organizations. He provides teeth whitening to create beautiful smiles at Costello & Dehart Dental Excellence, and he can be reached for more information or to schedule a visit through his website.