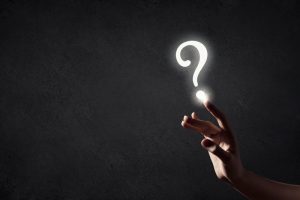 After spending a few extra minutes in the mirror this morning, you've decided that your smile needs a bit of a touch-up. Your teeth are looking more yellow than white these days, and you've always wished they were a little straighter. Obviously, you need to go to a dentist, but after searching the internet, you start seeing a new term: cosmetic dentist. How is this different from a general dentist? Is this the kind of doctor you should visit when it comes to your smile's appearance? Today, we'll tell you why a cosmetic dentist is exactly who you need to see when it comes to making your smile more beautiful.
What is a Cosmetic Dentist?
A cosmetic dentist is a doctor who practices…cosmetic dentistry. That may seem obvious, but the question then becomes, "What is cosmetic dentistry?"
Cosmetic dentistry is a collection of services specifically dedicated to improving the appearance (and at times, the function) of your smile. Basically, a general dentist will make sure your teeth are healthy and strong, and a cosmetic dentist will make sure that your smile is "camera ready." They can eliminate minor imperfections and enhance your smile's look so you can always feel confident about your teeth.
A cosmetic dentist will have taken extra training specifically dedicated to this collection of treatments. They'll have real world experience applying them, vast technical knowledge of how they work, and a refined, artistic touch as well. So now that you know what a cosmetic dentist is, now comes the fun part: what all can they actually do for you smile?
How They Can Beautify Your Smile
When looking for a cosmetic dentist, keep your eye out for these treatments:
Tooth-Colored Fillings: These are made of a composite resin as opposed to metal, and they can be specially shaded so that they blend in completely with your teeth, making them much more subtle than traditional fillings.
Porcelain Veneers: These are extremely thin ceramic coverings that are bonded to the front of the teeth, and they can eliminate a whole variety of flaws at once, including stains, chips, cracks, gaps, and even slightly misaligned teeth.
All-Ceramic Restorations: All-ceramic crowns can be shaped and colored to mimic a natural tooth in every possible way, so when you need a broken tooth or cavity repaired, they're the best way to get the most beautiful result.
Teeth Whitening: A cosmetic dentist can give you a customized at-home whitening kit that will be much more potent and reliable than anything you can get at the store. Usually, you'll only need to use the kit daily for a couple of weeks to get a smile that's up to 8 shades whiter.
Invisalign: This treatment uses a series of custom-made clear plastic aligner trays to straighten the teeth as opposed to metal braces. They're practically invisible on the teeth, allowing you to get a straighter smile without the daily hassles of brackets and wires.
How This Affects You
If your smile needs a little help to look its best, you should always visit a cosmetic dentist. When you go to see them, they'll know exactly how to give you the smile of your dreams. Then, it's just a matter of time before you love who you see in the mirror every morning!
About the Author
Dr. Ernie Costello is a general, restorative, and cosmetic dentist based in Arlington Heights, IL. He currently practices at Costello Dental Excellence, and he can be reached through his website or by phone at (847) 259-1111.