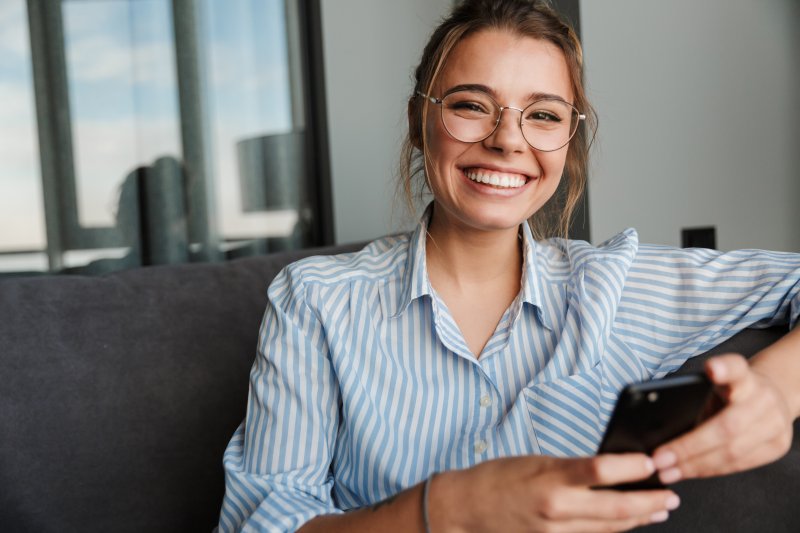 Veneers, which are custom-made thin shells bonded to the front of teeth, work wonders in enhancing the appearance of your teeth. They effectively transform the shape, size, color, and alignment of your pearly whites, resulting in a beautiful, natural-looking smile. If you've recently received veneers, you might wonder how specific foods can influence their longevity and appearance. To ensure the lasting brilliance of your new smile, keep reading as we delve into the foods you should avoid and those that can help preserve your stunning grin.
Way #1: Eat Fruits and Vegetables
Elevating your diet by incorporating vitamin and nutrient-rich foods, like leafy greens and sweet potatoes, can have a profound impact on sustaining strong and healthy teeth. These nourishing options supply essential components that promote robust dental health, ultimately contributing to an overall vibrant and beautiful smile.
Moreover, integrating raw and crunchy fruits and vegetables like carrots, apples, and celery into your diet acts as a natural toothbrush, effectively assisting in the removal of plaque and food debris. This straightforward habit not only prevents discoloration but also enhances the lasting brilliance of your smile. Embracing these tooth-friendly choices as part of your regular dietary routine comes highly recommended for optimal oral health.
Way #2: Avoid Beverages That Are High in Tannins
Tannins are astringent, bitter compounds found in different plant parts such as bark, leaves, wood, and fruit. Commonly consumed beverages like tea, coffee, and red wine are rich in tannins, which have the potential to cause stains and reduce the radiance of your once dazzling smile.
To safeguard your veneers from staining, it's advisable to reduce the intake of these beverages. Furthermore, using a straw while enjoying them can minimize direct contact with your teeth. After consumption, remember to brush and floss diligently to prevent tannins from lingering on your teeth for extended periods, thereby preserving the bright appearance and longevity of your veneers.
Way #3: Steer Clear of Hard Foods
When making dietary adjustments with veneers, it's crucial to consider more than just dental discoloration. Protecting your new smile also involves steering clear of hard candies, peanut brittle, and any other foods that have the potential to chip, crack, or harm your veneers. Being attentive to these precautions will guarantee the durability and enduring attractiveness of your veneers.
Moreover, it's crucial to avoid chewing on ice cubes or putting non-food items in your mouth, as they can cause damage to your veneers. Opt for soft foods like pasta, rice, and mashed potatoes to reduce any risk of harm to your veneers. By making these conscious choices, you can preserve the integrity and lasting beauty of your veneers while still enjoying a diverse and satisfying diet.
About the Practice
Costello & Dehart Dental Excellence, situated in Arlington Heights, is a highly skilled team ready to support you. Whether you currently have porcelain veneers or are contemplating getting them, their experts are dedicated to assisting you in enhancing the appearance of your teeth and offering valuable tips to sustain the radiance of your new smile. To book an appointment or to gather more information about veneers, reach out to Costello & Dehart Dental Excellence at (847) 354-4058 or visit their website.