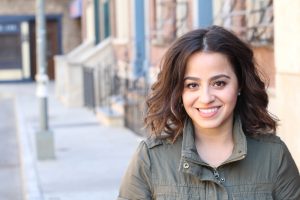 Shoes can say a lot about a person. Often times we don't even consciously notice them, but they still make an impression. This is why we listen more intently to people who are wearing "business shoes," or feel more relaxed around someone in sneakers. However, you definitely notice someone's smile. In fact, it's probably the first thing you notice when you meet someone. Given that you only have a few seconds to make that all important first impression, you want your smile to look its best at all times. Here's how your cosmetic in Arlington Heights from Costello Dental Excellence can help.
Teeth Whitening
Years of coffee, wine, tobacco, and simple ageing can leave your teeth looking dull and discolored. The color of your teeth is one of the most prominent aspects of your smile. People with white teeth are usually thought of as more attractive, confident, and friendly, and we can help you achieve this with teeth whitening in 60004. Two quick visits to our office will send you home with a custom mouth tray and some bleaching gel. This gel is able to break down years of stains on your teeth and leave them 6-10 shades whiter. All you need to do is wear the tray with the gel for 30 minutes a day for about 2 weeks, and viola, you have a bright white smile to share with the world.
Porcelain Veneers
Sometimes people's smiles have a multitude of issues. They can have cracked or chipped teeth, discolored teeth, misaligned teeth, or have obvious gaps. Procedures to fix each of these issues could be both time consuming and expensive. A much easier way that is just as effective is to simply get porcelain veneers in Arlington Heights. Porcelain veneers are thin ceramic coverings that are bonded to the front of your teeth. They are able to address a variety of cosmetic issues and leave your smile sparkling. The porcelain, unlike your teeth, is non-porous, which means the foods and drinks that can typically stain teeth simply slide off, making them stain-proof.  They are bonded to your teeth using a composite resin, assuring that not only is your smile beautiful, but your teeth are as strong and functional as ever. Two simple visits and a painless procedure can give your smile a makeover and completely change your look.
Invisalign
Do you want straighter teeth without having to deal with the hassle of metal braces? Invisalign in Arlington Heights  can now offer you the best orthodontic care when it comes to effectiveness, comfort, and appearance. Rather than using brackets and wires, Invisalign uses a series of clear plastic aligner trays to straighten your teeth. You simply wear each aligner tray in a specific order that is made to fit you at each stage of treatment. They have a number of advantages over traditional braces. Firstly, they don't have as much of an impact on your appearance as the trays are nearly invisible when worn. They are also easily removable, meaning you can take them out whenever you need to eat or clean your teeth. They even require fewer visits to the dentist to monitor your progress. Invisalign enables you to straighten your teeth and be the only one who knows it.
What is Right for Me?
The only way to figure out which cosmetic procedure is right for you is to visit us here at Costello Dental Excellence. One of our doctors will look at your smile and both of you can discuss the type of results you are looking for. You can have the smile you've always wanted, so come get it today.