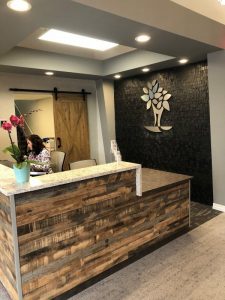 Recently, your dentist in Arlington Heights has moved into a brand-new state-of-the-art office, fully equipped to serve our patient base. Whether you're an individual or an entire family, you can still expect the same friendly service and personal care we've been offering for half a century!
At Costello Dental, we put a large emphasis on preventive care, being family friendly, and making dental services affordable and convenient. We hope that you, your family, and any new patients looking for care enjoy our new space!
The Key to Good Oral Health is Prevention and Education
The dentists at Costello Dental understand that a dollar spent on prevention is worth several on restorative or emergency care. By coming in every six months, you can rest assured that your teeth and gums will be properly cared for and dental issues that arise will be promptly addressed. Of course, if restorative or emergency treatment is needed, we're more than prepared to help.
Keep in mind that your dentist in Arlington Heights doesn't just see you as another cog in the system waiting to receive treatment. Your dental care also comes with a healthy dose of dental education whenever you need it. Our team is highly knowledgeable on the best oral care practices to keep in between visits, all catered to your needs. Whether you're picking up a toothbrush for the first time or need a friendly reminder, Costello Dental makes that process easy and straightforward.
A Dentistry That Welcomes Families
We've noticed patients of all ages walked through our doors at our previous location and we expect that to maintain at our new office. For three generations, Costello Dental has been treating families living in the Arlington Heights community. Dr. Ernie has a family of his own, so he understands the importance of providing high-quality dental care to all ages.
If your child needs dental sealants or your older family member needs full or partial dentures, we can make it happen. If you're trying to improve your smile with veneers, whitening treatments, or all-ceramic restorations, it's not an order too tall for your cosmetic dentist in Arlington Heights!
Making Dentistry Easier for Patients
Paying for dental care shouldn't be a difficult process, especially when you need the treatment you're seeking. Our team, which is led by our Office Manager and Front Office Team Leader Liz, helps families understand every aspect of their care. If you have dental insurance, we make sure that you're maximizing all your benefits. If you don't, Costello Dental offers an in-house dental program, so you don't have to sacrifice exceptional dental care because you lack insurance.
Even though our office has a different look, you can still expect the same friendly and knowledgeable team to provide your care. We hope to continue the tradition Costello Dental has set for many decades to come. We are located at 1510 N. Arlington Heights Road!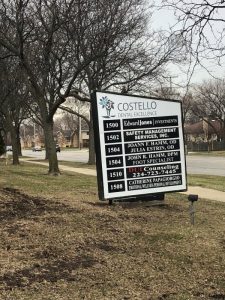 About the Author
Dr. Ernie Costello graduated from the West Virginia University School of Dentistry before joining his family's practice. After graduating, he pursued additional education in modern endodontic therapy and became an Invisalign Preferred Provider. To learn more about his practice, contact him at (847) 259-1111 or visit his website.