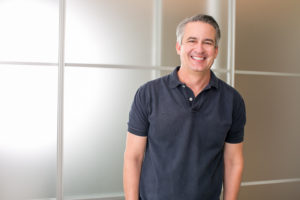 You've been waiting for that promotion for months when you find out that it just went to your co-worker. It was explained to you that the only difference between you and her is that she seems more approachable and friendly. This could be because you tend to hide your smile since your teeth are discolored and overlap slightly. Could your smile really have held you back from a promotion at your job? It seems the answer is – yes. It's time to learn how your dentist in Arlington Heights can help.
Options for Cosmetic Dentistry
Did you know that your smile is one of the first features people notice when they meet you? People who don't smile are often perceived as unhappy, unfriendly, or rude. A beautiful smile gives you confidence, which can help you achieve your goals.
Whether your teeth are chipped, crooked, or stained, cosmetic dentistry offers solutions. Depending on your specific needs, here are some of the effective treatment procedures your cosmetic dentist in Arlington Heights might recommend for you:
Porcelain Veneers – Completely redesign your smile by changing the size, shape, or shade of your teeth with porcelain veneers.
Teeth Whitening – May be the quick boost your smile needs, or the final touch to a smile makeover. Whiten your teeth at home with professional grade whitening gel.
Invisalign – Can straighten teeth using clear plastic aligners instead of metal braces, which offers patients more discretion.
Dental Implants – Replace one or more missing teeth with dentistry's best solution for your oral health.
Tooth Colored Restorations – If you need a tooth repaired, tooth colored crowns, fillings, and bridges restore all the function you had while ensuring that no one notices your dentistry.
A Personalized Plan for Your Needs
Your cosmetic treatment plan may utilize one or more of these procedures depending on your needs. You'll work together with your dentist to create a plan for your new smile that will comfortably fit into your schedule and budget. The first step is scheduling a consultation with your dentist to discuss your goals for your smile.
With so many great treatment options available, there's no reason your smile should hold you back any longer! Call you dentist today to schedule your consultation.
About Costello Dental
Costello Dental is comprised of a highly skilled team of dentists dedicated to offering the highest quality dentistry available in a comfortable and friendly setting. For decades this team has been serving families in Arlington Heights, and with thousands of hours of advanced training between them you can rest assured that you're working with experts in the field of dentistry.
If you would like to contact Costello Dental, please reach us through our website or by calling 847-259-1111.