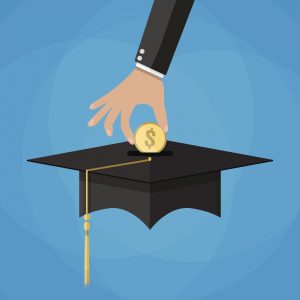 If there's one thing that our dental office strives for, it's excellence! That goes for any aspect of life—dental care, education, and even the awesome young members of our community that will be shaping our future soon after graduating high school. That's why our Arlington dentist wants to use this article to recognize Evan Saldon, our 2017 scholarship award winner!
Supporting Members of Our Community that Strive for Excellence
As you can see on our homepage, education & prevention is at the heart of our practice. Our dental professionals believe these are the cornerstones to not only great dentistry, but also believe that this is our way to give back to our community. In an effort to better understand what makes up a strong sense of community and develop more ideas about how we can continue to contribute to the Arlington Heights area, we sought out ideas from our advancing youth.
Choosing Our Winner
When considering the various applicants, our dental team decided there were a few things we needed to look for:
Academic excellence.
Genuine interest in our community.
Original ideas on how our office can continue to help Arlington Heights.
A well-rounded applicant with varying interests.
An applicant that has future plans to continue their education and use the scholarship with purpose.
A Truly Inspiring Essay!
As we read Evan Saldon's entry for our $1,000 scholarship, we became truly inspired by his philosophies on a community. Not only did we agree with how he viewed his home town together as one, but further understood that a community is strong because of the "abstract and smaller communities that encompass us." Furthermore, he is a strong member of our community, involving himself not only in his athletic community at Prospect High School (football program for four years) but also an active youth group member of Our Saviour's Lutheran Church, and friendly employee at Players U. We couldn't help but wonder how he has time to maintain a 4.5 GPA (weighted at 5.1)! Nevertheless, keep up the good work Evan! Your hard work and dedication to bettering our community reflect the excellence we strive for by providing caring, comprehensive dental services to our local patients, making you the perfect candidate for our scholarship.
We Wish You Luck with Your Future Plans
As you inspired us to continue to serve our community with service days, dental service promotions, athletic dental support, and by continuing to offer this scholarship, we hope to keep your burning desire for success lit as well! Congratulations on not only earning this scholarship, but for being accepted into the University of Wisconsin-Madison. We hope that our scholarship will help in your journey to success and reach each of your goals. Thank you for applying and best of luck to you in the future!
Contact Costello Dental Excellence
If you'd like to find out more information about how Costello Dental Excellence provides well-rounded services to our local patients, give us a call. Your Arlington Heights dentist would love to discuss which dental services would best benefit you during a scheduled appointment.