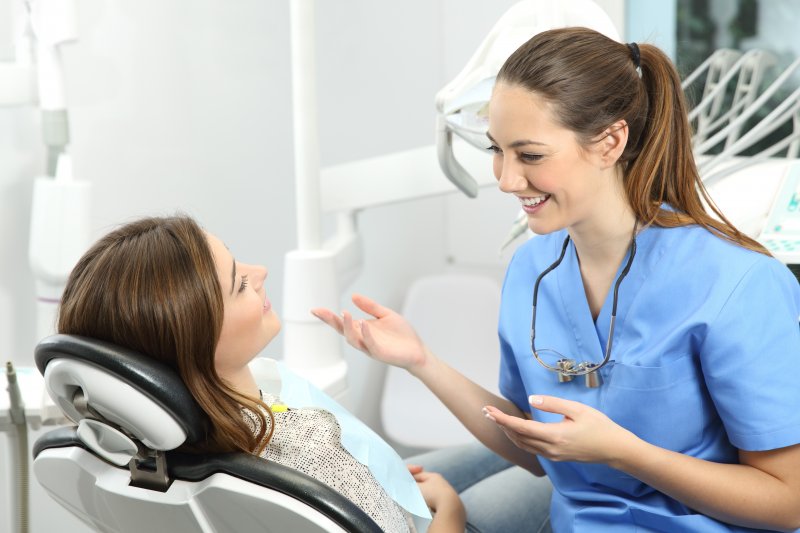 Cosmetic dentistry is a great way to revitalize your smile. It takes years off your beam to help you feel more comfortable and confident. There are a range of cosmetic issues that can be fixed with cosmetic dentistry, such as chips or cracks, staining, gaps, minor alignment problems, and misshapen pearly whites. Though cosmetic dentistry offers a solution to all these things and more, it's important that you have a healthy smile before you move forward with treatment. Continue reading to learn why!
Why Good Oral Health is Needed for Cosmetic Dentistry
So, why is it important to have existing oral health issues treated before you undergo a cosmetic dental treatment? Covering up cavities is like shoving all your clothes under the bed or putting off other chores around the house: the issue is still there. Be sure to work with your dentist to come up with a treatment plan before you move forward with your cosmetic procedure. They will come up with the best treatment options to fix your oral health issues and get your smile back on the right track.
Problems That Require Treatment Before You Get Cosmetic Dentistry
So, what oral health issues need to be fixed before you proceed with cosmetic dentistry? A few conditions to have treated include:
Tooth decay – If you have any untreated cavities or severe decay, this can ruin the integrity of the tooth. Treatments like porcelain veneers may fail if decay is left untreated. Additionally, if you have your teeth whitened with cavities, this may irritate the tooth further.
Gum Disease This infection of the gums can spread quickly, which may cause elective treatments like veneers to fail. Gum disease is easy to treat in its early stages, but waiting too long will lead to irreversible damage.
Bad Habits – There are several bad dental habits that you will need to get over before you get cosmetic dental work. If you don't brush twice per day for two minutes and floss once nightly, now is the time to start. Additionally, cut back on your consumption of sweets and carb-heavy foods. If you smoke cigarettes or use other tobacco products, you'll need to work on quitting.
If you have any oral health issues and are interested in getting veneers, a teeth whitening treatment, or any other cosmetic dental work done, speak with your dentist. They'll start coming up with a treatment plan so you can get your smile to a healthy enough state before giving it the upgrade you want!
About the Author
Costello & Dehart Dental Excellence is a dental practice located in Arlington Heights that's led by Drs. Ernie Costello and Jay DeHart. They take pride in what they do, which is apparent in the quality of care they administer. If you want to improve the look of your smile but have oral health issues, they can work with you to get them fixed so you can proceed with your aesthetic treatments. To learn more about the services offered by Costello & Dehart Dental Excellence or to schedule a visit, you can call their office at (847) 259-1111 or visit their website.