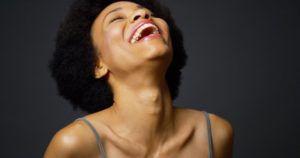 Sociologists note that at the turn of the 20th Century, the world moved from what was previously the Culture of Character to the Culture of Personality. In this new phase, there would be more emphasis placed on the significance of physical appearance. Supporting that shift, studies show that the condition of your teeth play a major role in how others perceive you, as people with straight teeth are 45% more likely to get a job than people with crooked teeth. Therefore, your cosmetic dentist in Arlington Heights has information on how dental aesthetics can help you achieve the look and success you desire.
What is Cosmetic Dentistry?
Cosmetic dentistry is geared toward achieving the look and aesthetics that society has adopted as the desired standards: straight teeth, symmetrical smile and white enamel. While oral health is of paramount importance, cosmetic dentistry has great significance because your body responds to the way you feel mentally.
For example, when you are sad, there is a noticeable drop in your production of endorphins (the happy hormones). When you feel threatened, however, your body produces hormones like cortisol that are helpful in accommodating a potentially dangerous situation. So, your body is a thinking, feeling and responding machine. Therefore, if you feel better about how you look, it will translate into a better mental state, which can enhance your total wellness.
We can easily say, then, that cosmetic dentistry caters to your internal and psychological wellness.
Different Types of Cosmetic Dentistry
Your dentist in Arlington Heights offers a multitude of cosmetic dental services.
Tooth-Colored Fillings – Nearly everyone will need a filling at some point. But, it should serve its purpose and not be seen. That's why your dentist offers tooth-colored fillings to replace silver ones, revitalize areas will fallen fillings, and treat areas with minor fractures and cracks.
Porcelain Veneers – This offers you a way to achieve the perfect smile in minimal time. Porcelain veneers are crafted from dental-grade ceramic and applied just to the front of your teeth, hiding cracks, chips, stains, gaps, and other flaws.
All-Ceramic Restorations – This option addresses aesthetics and function, as it improves significantly damaged teeth by rebuilding the crown and giving a revitalized look.
At-Home Whitening – This is a safe way of improving the color of your teeth in the convenience of your home, addressing stains and discoloration.
There is no need to ever again feel ashamed of your desire to have the perfect smile. It's your right to address your flaws, restore your confidence, and enjoy your life. And your local dentist is available to guide you along every step of the way.
About the Author
Dr. Ernie Costello graduated from the West Virginia School of Dentistry. He has also completed additional focused training in modern endodontic (root canal) therapy and is an Invisalign Preferred Provider. Dr. Costello practices at Costello Dental Excellence and can be reached for more information through his website.