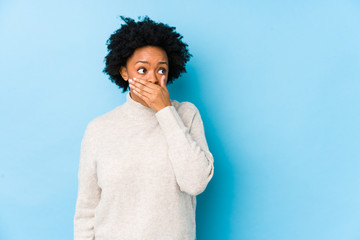 Are you completely satisfied with your smile? Almost no one is born with a perfect smile, but many people wish they could fix theirs. There is a range of things that can make someone's smile look imperfect, and there are all kinds of treatments that can fix them. Keep reading to learn about four of the most common cosmetic dental flaws that people have as well as what your dentist can do to fix them.
Flaw #1: Stained or Discolored Teeth
In the United States alone, approximately 80% of Americans between 18 and 49 wish that they had whiter teeth. There are a variety of factors that can cause teeth to become stained and discolored, such as smoking or using other tobacco products, poor oral hygiene, consuming too many dark or highly pigmented foods and drinks, and certain health conditions and medications.
There are a few different ways to brighten discolored teeth, including professional whitening treatments.­ In-office treatments only take about an hour to complete, and at-home whitening will show noticeable results within a few weeks. You can also get porcelain veneers to cover up stains.
Flaw #2: Irregularly Shaped Teeth
Grinding your teeth (bruxism) can cause your teeth to wear down and become irregularly shaped. Additionally, some conditions can cause teeth to be smaller than usual, such as pituitary dwarfism, chemotherapy or radiation during infancy or early childhood, cleft lip, or cleft palate. Veneers can help give slightly mishappen teeth a more uniform appearance, and dental crowns can be used with the tooth is exceptionally small or damaged.
Flaw #3: Chipped or Cracked Teeth
Trauma to the tooth due to an accident or other factors can cause it to chip or crack. Eating hard foods or putting non-food items in your mouth may also lead to cracks or chips. One way to fix this issue is with porcelain veneers. Since they cover the entire front of a tooth, this makes them look more uniform. For severe damage. Dental crowns can prevent the tooth from breaking, protect it from further harm, and improve its structure and function.
Flaw #4: Uneven or Slightly Gapped Teeth
Having an uneven or gapped smile is another common cosmetic dental flaw that many people want to correct. This may make it difficult for you to properly clean your teeth, which can raise your risk of developing cavities. Porcelain veneers are an excellent option to fix small gaps since they can make it look like the teeth are closer together. Invisalign treatment can fix more severe gaps or bite issues.
Having imperfect teeth makes it difficult for you to feel fully confident in your smile, but cosmetic dentistry can help. If you have any of the above cosmetic dental flaws, speak with your dentist so they can help you determine which treatment is the best option for the beam of your dreams!
About the Author
Located in Arlington Heights, the skilled team at Costello & Dehart Dental Excellence is here to help you learn to love your smile. Dr. Ernie Costello and Dr. Jay DeHart offer a range of treatments to fix cosmetic dental flaws so you can regain confidence in your beam. If you want to set up an appointment with Costello & Dehart Dental Excellence or to schedule a visit to learn more about their services, call (847) 354-4058 or visit their website.