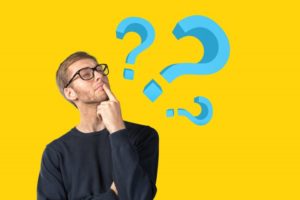 If you have an overbite, perhaps you've wondered if Invisalign could potentially correct it. There's good news: it can! Beyond just straightening teeth, the clear aligners can also be used to address an array of bite concerns. Keep reading to find out from your dentist in Arlington Heights which dental issues Invisalign can fix, how it works, and the benefits of using it to correct bite problems.
What Bite Misalignment Issues Can Invisalign Help with?
Patients who begin with a healthy bite and small crowding or spacing issues are the easiest to fix. Treatment can be expected to be fairly short and offer great results. For overbites and other bite problems, 20 years of research has shown Invisalign to be capable of fixing these issues. Overbite is a very common dental concern among all age groups, so it's crucial that Invisalign can help correct it.
How Is Invisalign Able to Fix Overbite?
Not all overbites are fixed in the same manner. Factors to determine the best method of correction include the age of the patient, severity of the overbite, and how well the patient handles treatment. Here's a breakdown of how teeth and bite problems are corrected in different age groups:
Preteen Patients
Their growth can be used to aid the correction of an overbite. A special dental appliance called Invisalign Mandibular Advancement helps a growing child position their lower jaw forward in small increments using plastic wings. The process facilitates the proper direction of a child's growth while straightening teeth and aligning the jaw at the same time.
Teenage or Adult Patients
Beyond age 13 or so, a patient's mouth is finished growing and they cannot rely on mandibular advancement appliances for overbite correction. For these cases, elastics are used to move the bottom teeth forward incrementally while pushing the top teeth back. People who have severe overbites require an additional "motion" appliance to fix the issue.
This technique involves placing a small bar on the upper teeth. Elastics help reduce the overbite while straightening the lower arch at the same time.
What Are the Advantages of Correcting Bite Problems with Invisalign?
Invisalign orthodontic treatment offers several benefits including:
No dietary restrictions during treatment. You don't have to fret about the aligners interrupting your normal routine.
The process is simple to keep track of. This allows for a more customized treatment experience.
The aligners are comfortable to wear. With smooth surfaces, you don't have to worry about them causing cuts or otherwise injuring your mouth.
The aligners are discreet. Since they are nearly invisible, most people won't notice you're wearing them.
Back to the short answer – Invisalign can correct overbites and other teeth and bite problems. You'll be able to achieve the smile of your dreams without putting up with the pain, difficulties, and obvious presence of other orthodontic appliances!
About the Practice
At Costello & DeHart Dental Excellence, our dentists Dr. Ernie Costello and Dr. Jay DeHart lead a staff that strives to be engaged, respectful, flexible, collaborative, and receptive to constructive feedback. We know your schedule can get busy, so we offer evening and Saturday hours. Our staff wants to make your visit as pleasant as possible. If you are interested in Invisalign, it takes 12-18 months on average to successfully realign your bite. To learn more, schedule a consultation on our website or by calling (847) 259-1111.