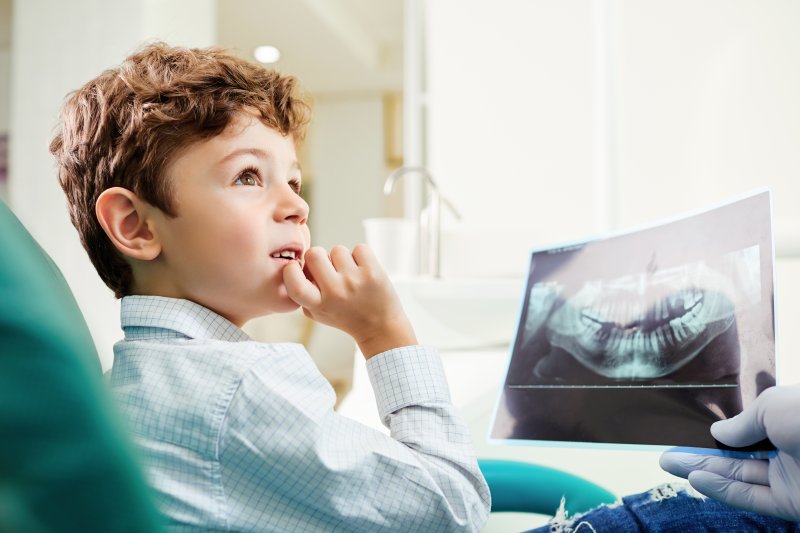 As a parent, all you want to do is protect your children from the dangers of the world. Dental x-rays can seem foreign and even a little scary, so it makes sense why you might be apprehensive about them. After all, isn't all that radiation harmful to your child? While that's a valid concern, advances in technology have made this a worry of the past. If you're still not convinced, continue reading to find out how dental x-rays are not only safe but offer great benefits for your child's oral health.
What is a Dental X-Ray?
As your little one grows up, their smile develops with them. Since the mouths are constantly changing, a visual inspection alone is not enough to tell your dentist everything they need to know.
Dental x-rays take images of the teeth, gum, and bones. They help the dentist spot damage and infection that's lingering underneath the surface, such as cavities and periodontal issues. It's critical to correct any problems as soon as they arise to prevent further damage.
Are Dental X-Rays Safe for Kids?
Rest assured – today's dental x-rays are safer than ever before! Most dental offices now use digital x-rays, which have 80% less radiation than the conventional film ones. In fact, the amount of radiation your child is exposed to is roughly equivalent to other sources (i.e., the sun, minerals in the soil, appliances in your home). Your dentist may also use lead aprons during imaging to protect your child's body from any radiation. Moreover, taking x-rays does not take long, making the entire process as fast and safe as possible!
Benefits of Dental X-Rays
The benefits from obtaining digital x-rays far outweigh the risks of minimal exposure to radiation by:
Showing areas of decay that are not visible with an oral exam
Determine if there's enough space in the mouth for incoming teeth
Assess whether your child is losing their primary teeth fast enough to leave room for permanent teeth
Check for the development of wisdom teeth
Reveal development abnormalities, such as cysts and certain types of tumors
A technological benefit is that they instantly produce manipulatable high-quality digital images in the computer system. Immediate viewing allows the dentist to zoom in or adjust the exposure to spot even the tiniest problem. Since the x-rays are digital, they can easily be saved to your electronic patient file. Thanks to technology, there's no risk of losing your child's dental records!
As you can see, dental x-rays are nothing to fear! A thorough exam of your child's mouth is necessary to ensure they can enjoy a happy, healthy mouth for a lifetime.
About the Practice
Our team at Costello & DeHart Dental Excellence dedicate ourselves to building a legacy of quality care for patients of all ages. We work hard to make every patient feel welcome and relaxed from the moment they walk through the door, especially the little ones! There's nothing that brings us more joy than meeting young patients and helping them achieve and maintain their healthiest smiles. We take all measures necessary to ensure your child is completely safe and comfortable during a digital x-ray. To schedule a checkup, visit our website or call (847) 259-1111.