CEREC Same-Day Dental Crowns – Arlington Heights, IL
Beautifully Restore Your Tooth in One Hour
In the old days, if you needed a dental crown, you needed to make two visits with your dentist in Arlington Heights, get an impression taken with messy goop, and spend several weeks with an often uncomfortable and unreliable temporary crown. Thanks to CEREC same-day dental crowns in Arlington Heights, IL, those days are a thing of the past. The CEREC system utilizes computer aided design/manufacturing technology to create completely custom-made crowns in just one visit to our dental office. If you have a tooth that has been bothering you, contact us today to learn whether a CEREC crown is just what you need.
What Is CEREC?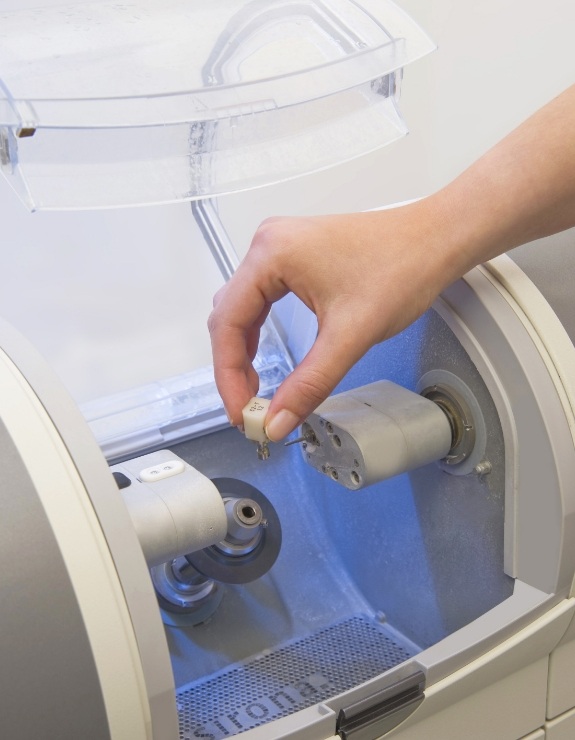 CEREC stands for "Chairside Economical Restoration of Esthetic Ceramic." Basically, that means that these crowns are comprised of a block of pressed ceramic materials, allowing them to be created in only one hour-long appointment. You won't have to wear a temporary crown and return to our dental office several weeks later while your permanent crown is being crafted in a dental lab. CEREC is essentially its own dental lab right here in our dental office!
How Does the CEREC Process Work?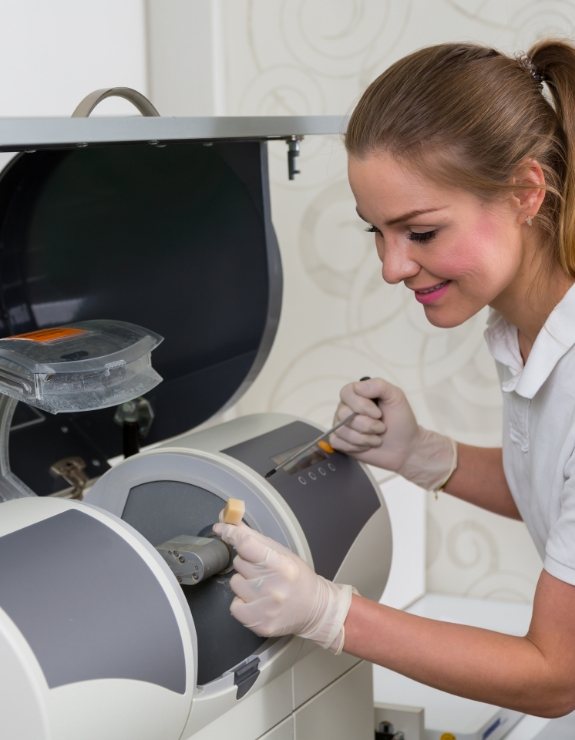 To get your same-day crown in Arlington Heights, we first start by taking detailed impressions of your affected tooth. We do this not with messy putty-like material, but with a digital scanner that allows us to take perfect 3-D images. After our computer has designed an exact replica of your tooth, right down the color and shape, the attached milling machine will carve a copy to make a crown out of a single block of pressed ceramic. This process only takes about an hour. Once the machine is finished, one of our dentists will securely attach it to your tooth, and voila! Your new tooth is ready to go!
Benefits of CEREC Compared to Traditional Dental Crowns
CEREC in Arlington Heights offers so many advantages over the traditional crown process, such as: