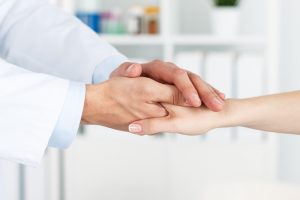 You sincerely appreciate your dentist in Arlington Heights – they keep your smile bright and healthy after all. But wouldn't it be nice to work with a team of oral health professionals who value and are grateful for their patients in the same way? If you're looking for a practice that gives back to their surrounding community, you'll find that Costello Dental Excellence has the compassionate approach to care that you want. Learn more about the team and their upcoming Patient Appreciation Party in this post.
How Does Costello Dental Excellence Give Back To Their Community?
Our team of the most respected dental experts in Arlington Heights uses their decades of experience to not only provide comprehensive care to all their patients, they also volunteer their services and offer an in-office insurance plan to make sure dental care is affordable to every person who needs it. Check out the details below on more specific examples of community involvement.
Patient Appreciation Night
To say thank you to the people we treat, we're throwing a patient appreciation party! On Tuesday, June 6th, 2017 from 6:30 PM – 8:30 PM, you can stop by and enjoy games, prizes, and loads of fun for the whole family. We'll have dinner catered by Fit to Be Fried, and would love to see you to express our gratitude in person. Be sure to RSVP by May 22 by emailing casey@costellodental.com or calling 847-259-1111.
Dentistry From The Heart
As a once a year, we offer free dental services to any person who needs them by participating in the Dentistry From The Heart program. If you're in need of dental care but can't afford it, give us a call to find out when the next volunteer service day will be.
Scholarship Program
At Costello Dental Excellence, we take education seriously and enjoy supporting students who work hard and prioritize their schooling. To apply for our $1000 scholarship, you must be a high school senior graduating in 2017, and you'll need to submit an essay about what community means to you – view the rest of the qualifications to apply here.
School Presentations
Our passion for education doesn't end with our scholarship program – our team has worked with local schools in the area to give presentations about oral health. We know that building good habits that last a lifetime start by teaching kids how to care for their teeth when they're young, so reach out to us if you'd like us to work with your classroom.
Library Night
As a parent, you might be thinking, 'What dentist near me would be willing to get to know my child outside of their office to help set them at ease?' With our library nights, our dentists read stories to kids about teeth to make going to the dentist fun, and to give them a chance to make friends with their oral healthcare professional outside of an office environment that can be intimidating, just because it's unfamiliar for youngsters.
So now that you know all the ways we give back to our patients, schedule your appointment today with Costello Dental Excellence.